Gear Review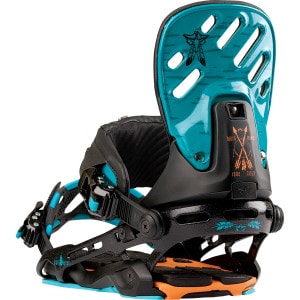 $269.95
38 Reviews
See all product details
If bindings were food, I'd eat these all day...mmm, tasty...
By Ollie C.
Ranked #49 - Bindings July 21, 2012
Love this binding. Friend of mine recommended them to me and I would do the same. Only had minimal use so far but have been very impressed. Will see how the duability works out this season. Was riding with Burton Cartels prior which were pretty good but way prefer the Targas. Very adjustable and comfortable.
View Details: Rome Targa Snowboard Binding
Helpful Votes: 0 Yes