Gear Review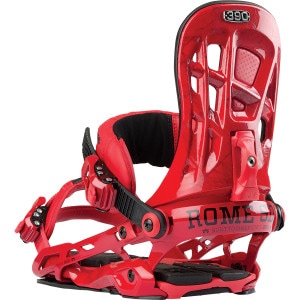 $229.95
62 Reviews
See all product details
Best binding ever. No question.
By cafiero
Ranked #70 - Snowboard Bindings September 13, 2012
I've been riding the 390 for 5 seasons now and this is the best showing yet, hands down. The new toe cap is a huge upgrade, and if you're riding any other model baseplate, the VROD provides a noticeable improvement in response. I ride a smaller boot (size 9) in the L/XL as a matter of preference and have never had issues. The customization is amazing, and takes some time, but is totally worth it. If you don't want to take the time to set up your bindings before you ride, look into a pair of Mobs or Mob Bosses.
View Details: Rome 390 Snowboard Binding
Helpful Votes: 0 Yes