Gear Review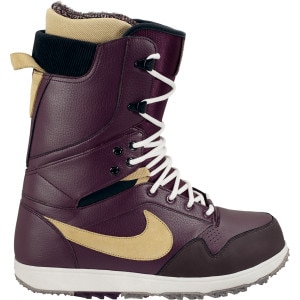 $299.95
2 Reviews
See all product details
Perfect in every way.
By Joshua Parker
Ranked #167 - Boots September 26, 2012
Over my numerous years riding I have ridden a lot of great boots and a lot of bad ones. The perfect boot for one person could be horrible for someone else which is why reviewing a boot seems a little silly. However, the Nike DK makes my feet feel so good, it would be a disservice to not talk about them. First of all they are super low profile. I hate bulky boots and there is no bulk to these guys. They are heat moldable which is a huge plus. The flex is what makes me the most happy. A true medium flex, not too soft and not too stiff. This is the perfect all around boot for any type of rider. Nike knows footwear and it shows when you slip into a pair of these.
View Details: Nike Snowboarding Zoom DK Snowboard Boot - Men's
Helpful Votes: 0 Yes