Gear Review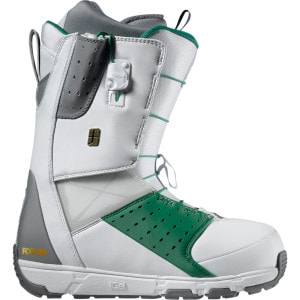 $249.95
15 Reviews
See all product details
Stop messin around!
By Four Horsemen Sales
Ranked #1 - Boots October 1, 2012
5 stars, no questions asked!! These are the real deal, from the look to the tech. The only thing missing is the pot of gold at the end of the rainbow. Speed zone lacing sucks your heel down and putts all hesitations to rest with the footpillow foot bed. Add the 3 Tweaker zones and your knees couldn't be happier because that flat landing will feel more like the trany you were supposed to hit.
View Details: Forum Kicker Snowboard Boot - Men's
Helpful Votes: 0 Yes