Gear Review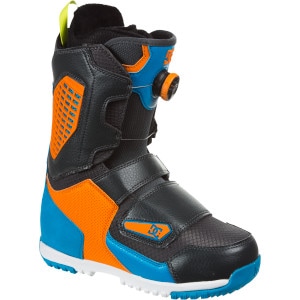 $280.00
42 Reviews
See all product details
DC Boa Judges: Nice but not stiff!
By Paul S. on the East Coast!
Ranked #149 - Boots October 6, 2012
I have been using the 2008 DC Judge Boa boots for the last three seasons. Decided to upgrade and jumped right back to the 2012 Judges. The boots have definitely advanced, which include going much lighter in materials and weight. The down side is, that if you are looking for and need a nice stiff boot to keep you totally connected to your ride, these won't do it. I see them as a park boot now. I actually will stick with my old 2008s and maybe explore other manufacturers which bums me out.
View Details: DC Judge Boa Snowboard Boot - Men's
Helpful Votes: 0 Yes