Gear Review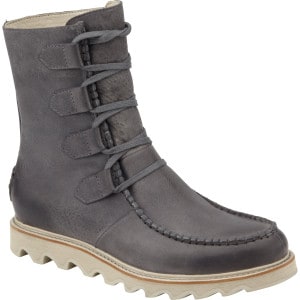 $189.95
1 Review
See all product details
When timbs aren't classy enough...
By oppenheim.1295845
Ranked #149 - Men's Shoes February 25, 2013
...I strap these bad boys on. They are roomy enough to handle a variety of sock options and classy enough to hang out and trade stock options. The soles are burly and grip snow/ice like a champ. Not for hiking.
View Details: Sorel Mad Boot Lace - Men's
Helpful Votes: 0 Yes