Gear Review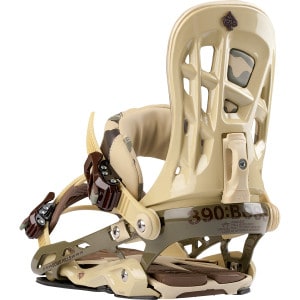 $249.95
24 Reviews
See all product details
These bindings are the BOSS!!
By Lance S.
Ranked #42 - Bindings March 10, 2013
Got these binding last season and never had such an amazing set of binding. I had the Union Contacts but the straps on the 390 bosses are beyond comfy. No weird pressure points at all. Love the canted foot beds too! I ride a wide stance. These things are the boss!!

Get tweeky like a boss!
View Details: Rome 390 Boss Snowboard Binding
Helpful Votes: 1 Yes