Gear Review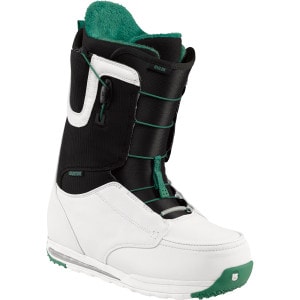 $219.95
27 Reviews
See all product details
F*ckin BOMB!!!
By *J-age
Ranked #2225 - Boots December 12, 2007
i honestly dont think that there is a better pair of boots out there!!
these boots are soo comfortable, light, flexible or stiff depending on how you tighten them, and the white and purple colors are tight!!!
mid priced but i would pay even more for theses!! they are simply amazing!!!!
Thanks
peace!
View Details: Burton Ruler Snowboard Boot - Men's
Helpful Votes: 0 Yes