Gear Review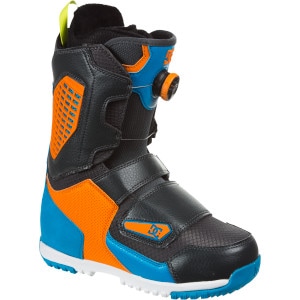 $280.00
42 Reviews
See all product details
Good Boots Are Hard To Find.
By Soul Carver
Ranked #2290 - Boots December 27, 2007
The Burtons I bought last year were killing my feet. So I decided to try something new... glad I did. These boots are a bit stiff, but they are also SNUG and COMFORTABLE! Never owned a boot that locked my heal down the way these do, yet at the same time they don't cut off circulation to any parts of my feet. If you have wide feet like I do... give these boots a try.
View Details: DC Judge Boa Snowboard Boot - Men's
Helpful Votes: 0 Yes