Gear Review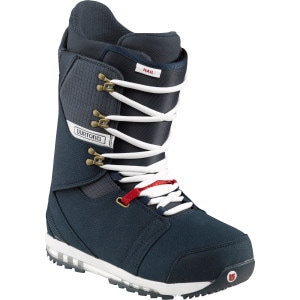 $279.95
34 Reviews
See all product details
Most comfortable boots ever!
By archrider
Ranked #1674 - Boots August 5, 2008
I've worn many boots in my 8yrs of snowboarding, and these are so far the most comfortable. The outlast liner combined with the phase socks gives complete dryness at the end of the day. Only down side to the boot is if you want to remove the inner liner, you have to undo the liner laces first as these are fixed to the boots. But this isn't a bad thing - being fixed to the boot means reduced heel lift.
View Details: Burton Hail Snowboard Boot - Men's
Helpful Votes: 0 Yes